Thanks for your interest in our event. Unfortunately, we have reached capacity. We hope to see you at another HRC Greater New York event soon!
Join Us for a Special Performance of "Torch Song" on Broadway & a Special HRC Member Reception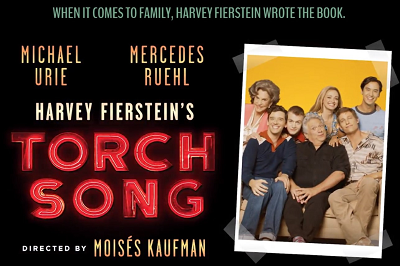 The Hayes Theater
240 W. 44th St.
New York, NY 10036
Tuesday, November 27
7:00 p.m.
Join HRC Greater NY members and supporters for a special performance of Harvey Fierstein's Torch Song on Broadway, staring Michael Urie and Mercedes Ruehl. And, meet Michael Urie after the show at a special HRC member reception at Sardi's, including one complimentary drink.
About the Show:
After a smash-hit run Off-Broadway, HARVEY FIERSTEIN's TORCH SONG heads to Broadway for a strictly limited engagement. This critically acclaimed production of the Tony Award®-winning comedy stars Drama Desk Award winner MICHAEL URIE("Younger," "Ugly Betty," Buyer & Cellar) and Academy Award® and Tony winner MERCEDES RUEHL (The Fisher King, Lost in Yonkers) and is directed by Tony nominee MOISES KAUFMAN (The Laramie Project, I Am My Own Wife).
Hilarious and heart-wrenching, TORCH SONG follows Arnold Beckoff's odyssey to find happiness in New York. All he wants is a husband, a child and a pair of bunny slippers that fit, but a visit from his overbearing mother reminds him that he needs one thing more: respect.
Join Arnold on this all too human journey about the families we're born into, the families we choose and the battles to bring them all home.