We have closed the online ticket page. If you are still interested in purchasing tickets for the OC Garden Party on Saturday, please contact Paul Thompson at 714-625-6125 or at pthompson@usa.com.
HRC Orange County Garden Party

Saturday, August 4, 2018
4:00 - 8:00 p.m.
Location: A private residence in Orange Park Acres, CA
(address provided upon ticket purchase)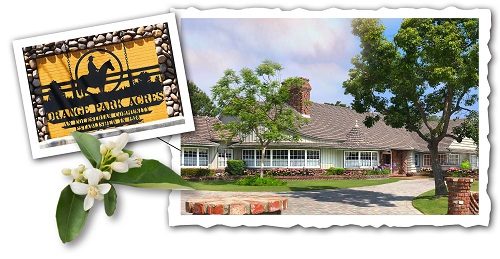 Mark your calendars and join HRC for the annual summer HRC Garden Party celebrating LGBTQ Equality!
Enjoy a cocktail reception with heavy appetizers, silent & live auctions and thought-provoking speakers and guests.
GARDEN PARTY TICKET PRICES:
FEDRAL CLUB AND FEDERAL CLUB COUNCIL – $75
GENERAL TICKETS – $100
CALL FOR CO-HOSTS
Be recognized by your peers as a leader in the fight for equality by becoming a co-host!
Co-Hosts are the backbone of the Orange County Garden Party's success. This year we are proud to offer 3 levels of co-hosts:
Silver Co-Hosts -- $250 and come with 2 tickets to the Garden Party
Gold Co-Hosts -- $500 and come with 4 tickets
Plus 2 Tickets to the exclusive sponsor reception on Friday, August 3rd!
The Platinum Co-Host level is $1,000 and includes 6 tickets to the event
Plus 4 Tickets to the exclusive sponsor reception on Friday, August 3rd!
Please visit HRCOrangeCounty.org for more info on the event! To pay for a sponsorship for the 2018 HRC OC Garden party, please visit the Sponsorship Page.
Thank you to our Corporate Sponsors!